Verisoft Instant EMV and Magtek working together to bring Instant issuance of credit, debit, pre-pay and contactless payment technologies to the bank branch.
Magtek's ExpressCard EMV instant issuance card printer & embosser is supported by Verisoft Instant EMV as used by MetroBank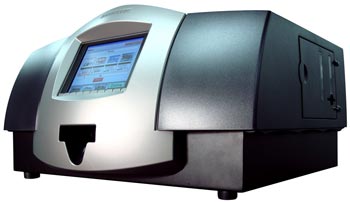 The ExpressCard EMV is Magtek's proven hardware platform for secure, branch based instant card issuance. It is a full colour double sided card printer, embosser and magnetic + smart card + contactless encoder all in one. ExpressCard EMV allows custom printed EMV Chip and PIN cards to be issued instantly via bank branches, retail outlets or mobile sales locations
Card User Benefits

Local Issuance of EMV Chip and PIN cards
Card user can select their own PIN at point of issue
Card User can use any photo/image of their choice
Card is ready to use instantly
Card Issuer Benefits
Reduced postage costs
Zero postal fraud
Zero card activation call centre costs
Customer selected PINs reduce dormant accounts
Re-issuing costs greatly reduced
Exceeds Visa and Mastercard security standards
Secure data preparation and management
Secure distribution and card stock management
No requirement for tipping or indent print supplies
Modular solution can adopt existing branch hardware.
For more information on Instant Issuance and ExpressCard EMV visit www.magtekeurope.com